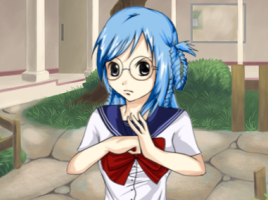 Sweeping Exits and Offstage Lines
I spent a long time trying to figure out Harvest Moon: A Wonderful Life. It had an unusually deep simulation with a lot of random variables, so I dug through a lot of FAQs to figure out what the hell was going on. This being the work of Harvest Moon fans, the FAQs tended to editorialize about […]
more…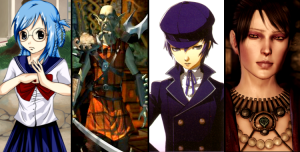 Difficult Personalities
Every medium has its own ways of expressing character. Novels have internal monologues and an unmatched power to convey a character's inner life. Theatre  has body language, voice, and physical presence; film has the close-up and the subtle emotional expression that comes with it. Games get fragments of these capabilities, technology willing, but they also have […]
more…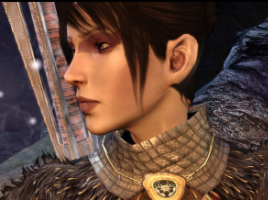 Tell Me Some Stories about Morrigan
Sometimes when I'm working on a piece and want to get out of my own head, I'll open up a question on Twitter on some subject. This usually yields great stuff, but it's stuck in 140 characters and it can be hard to find the answers later. So I'm gonna start doing it here instead. […]
more…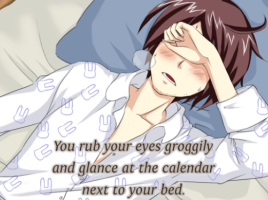 New Stuff Imminent
Just a heads up that there'll be some new content here come July. I'm going to try out a slightly new format, where I set a theme each month and write a few short or mid-length posts on aspects of it. It's an attempt to tighten up my writing and mitigate my tendency to make […]
more…
What's the Point of Limbo?
Since its release on XBox Live Arcade in 2010, Limbo has racked up awards and generated a substantial amount of critical writing. I didn't have XBox Live when it came out, so I've been waiting on a PC port. When it finally came out on Steam late last year, I jumped on it. This turned out […]
more…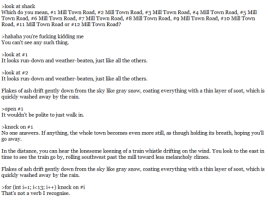 I Am Bad at Interactive Fiction.
Here's the thing about interactive fiction. I approve of it in theory. A genre with no graphics and huge freedom of interaction seems like the perfect platform for narrative experiments. I love Stephen Lavelle's work with IF engines, like Blendings and Atopoesis, and I've heard great things about Blue Lacuna. But, to my shame, I've […]
more…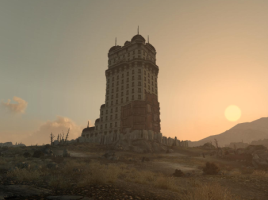 Four Types of Videogame Tragedy
In my last post on tragedy, The Wrong Ending, I presented what I saw as an essential problem of tragedy in videogames: an ending where things go badly is often seen by players as wrong, and therefore in need of fixing. This makes it hard for a tragic ending to seem like a valid choice […]
more…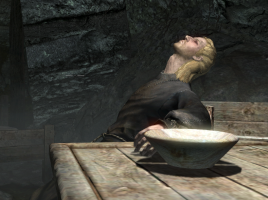 Readings: Conflict Management
You know, in future, I should just be honest and go on hiatus during the work crush between mid-October and mid-December. Anyhow, I've got a bit of a links backlog to get through, so let's get to it! This set of readings sees the player at war with the text, other characters, and the player […]
more…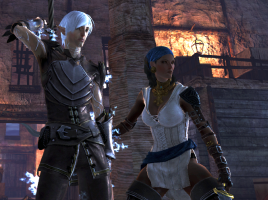 Readings: Outside the Lines
Holy crap, I'm back! And I've even had time to read things! Here are some of those things. First off, Kirk Battle brings his uniquely legal perspective to explain the difference between playing Magic on a tabletop versus a computer in a Kill Screen post called In Brief: Who Rules the Rules? He makes a convincing argument […]
more…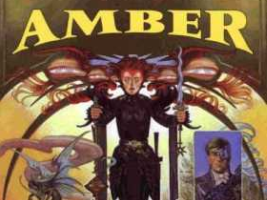 Trapped in Amber
Last time I checked in with you guys about Mouthwash, I mentioned that I was no longer sure I wanted to use D&D-style dice rolls to determine skill effects, but didn't know what to replace it with. On Twitter, Stephen Winson suggested I look into a diceless tabletop roleplaying system based on Roger Zelazny's fantasy series […]
more…